Mythos Monsters & The Coloring Book Out of Space
In early 2016, I started a series of Lovecraft monster drawings just for fun. After a couple weeks, I could not stop and decided to self publishing by first book, Mythos Monsters and its companion, The Colouring Book Out of Space.
Mythos Monsters
Mythos Monsters explores the eldritch horrors inhabiting the worlds and stories of H. P. Lovecraft. This is an 80 page, soft bound book, measuring 11" X 8.5". Each copy is signed by artist Jacob Walker. Typically ships within 48 hours.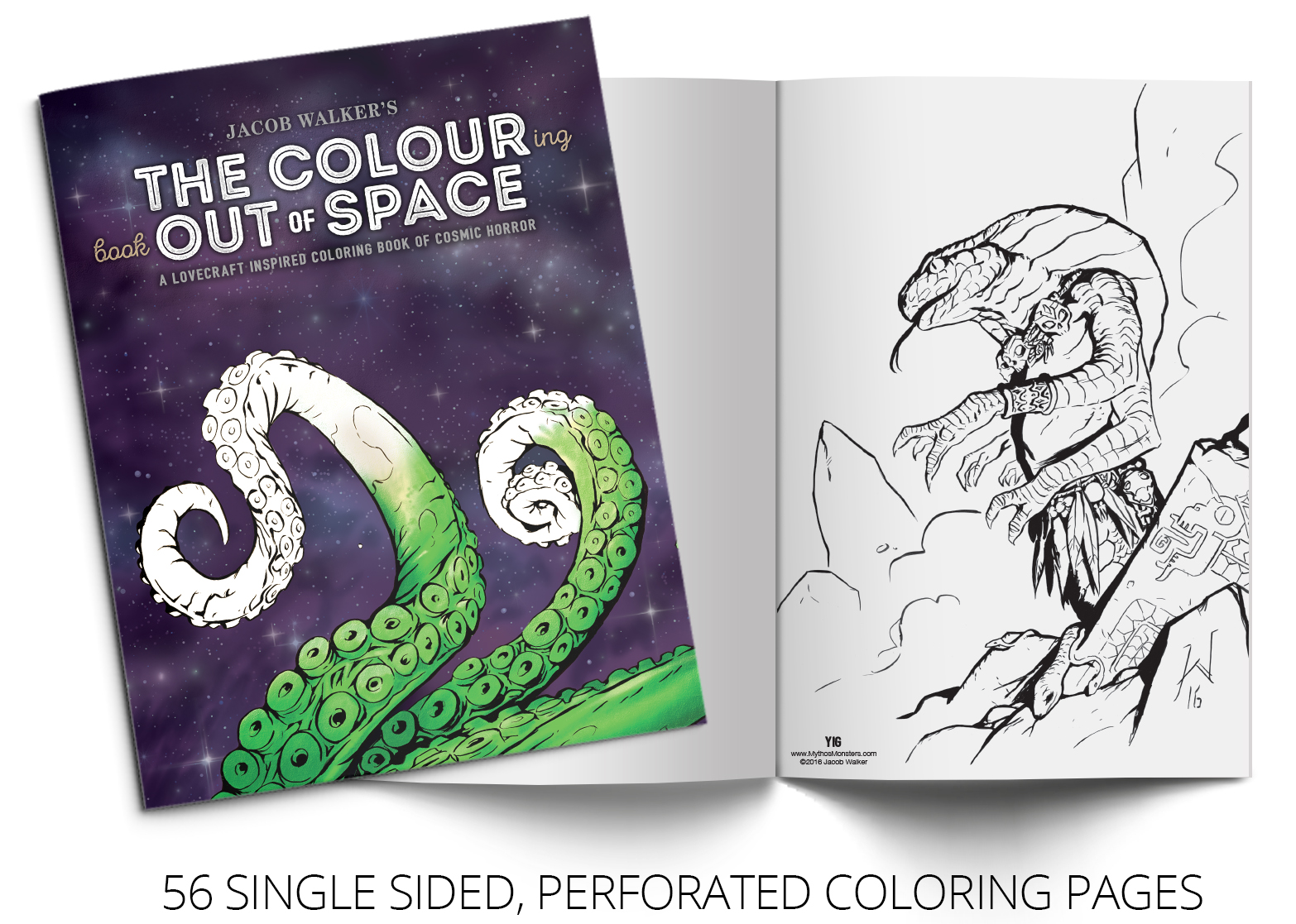 The Colouring Book Out of Space
Spend your nights obsessively coloring monsters inspired by the many works of H. P. Lovecraft. This book features 56 images on single sided, perforated pages for convenient coloring. *Limited Quantity left from my recent Kickstarter. Cthulhu, Hastur, The Dunwich Horror, Nyarlathotep, Elder Things, Yithians, and lots more. Typically ships within 48 hours.
What my Kickstarter backers had to say:
I just got my package yesterday and am absolutely THRILLED! This was my first Kickstarter and I couldn't be more pleased! The books and stickers and print and everything are just so beautiful!
Very impressed by the whole package. Art book, coloring book, stickers, postcards, print, all fantastic. I'm really eager to get busy with my coloring. Great fun all around.
Received mine today over here in Wales! Its truly a beautiful tome - thank you, Jacob, and also for running such a smooth Kick starter. More power to your brush!
Thanks so much to those that supported. You made it all possible and kept it fun and exciting.