Wendigo - Original Ink Drawing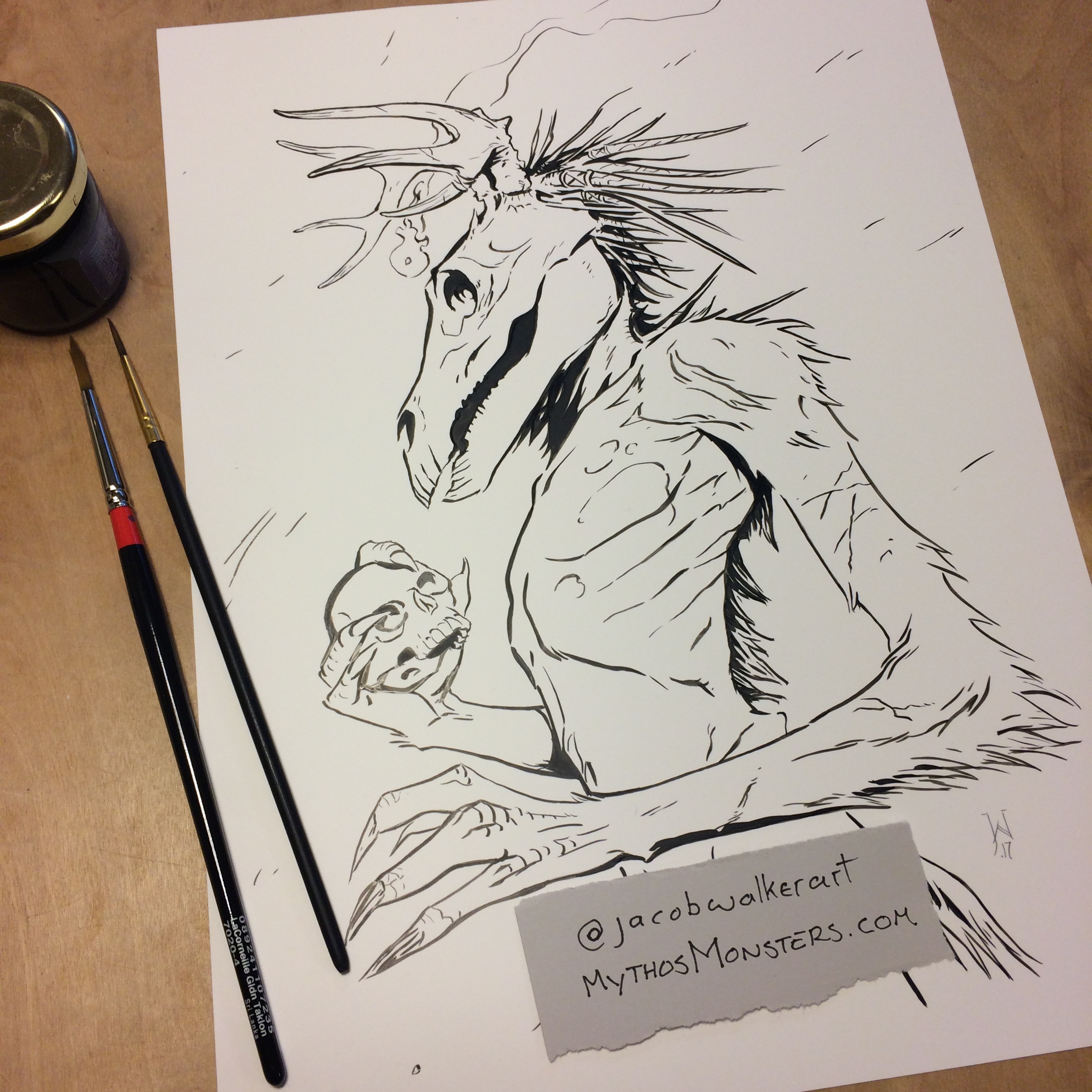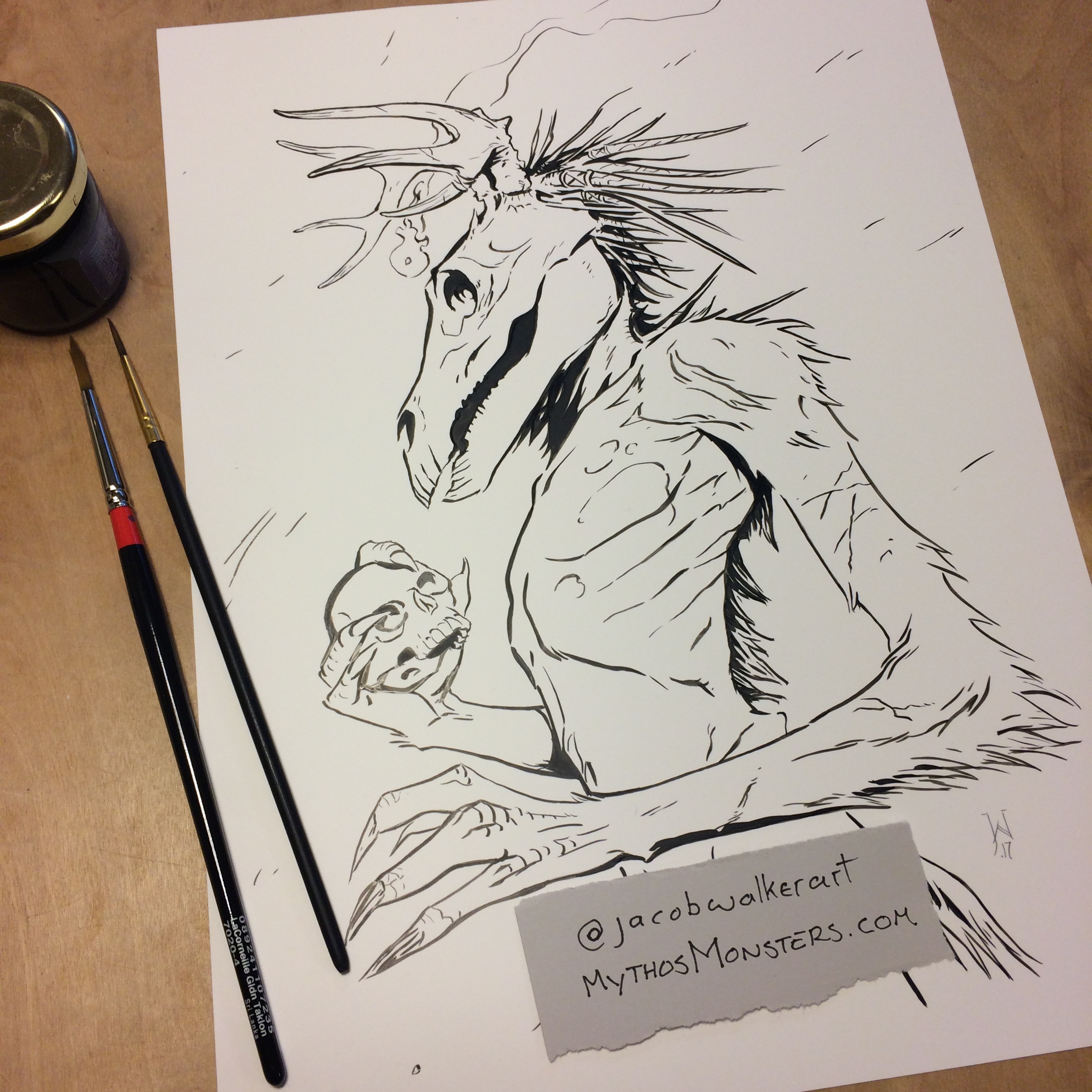 sold out
Wendigo - Original Ink Drawing
The Wendigo was gaunt to the point of emaciation, its desiccated skin pulled tightly over its bones. With its bones pushing out against its skin, its complexion the ash gray of death, and its eyes pushed back deep into their sockets, the Wendigo looked like a gaunt skeleton recently disinterred from the grave. What lips it had were tattered and bloody.... Unclean and suffering from suppurations of the flesh, the Wendigo gave off a strange and eerie odor of decay and decomposition, of death and corruption.
– Description from an Ojibwe teacher and scholar in Ontario
• Brush and ink on bright white Yupo paper
• Fit comfortably in a standard 9X12 frame
• Signed by artist Jacob Walker
• Shipped flat and protected, USPS First Class
For the upcoming, Monsters of Literature book.
Image © Jacob Walker